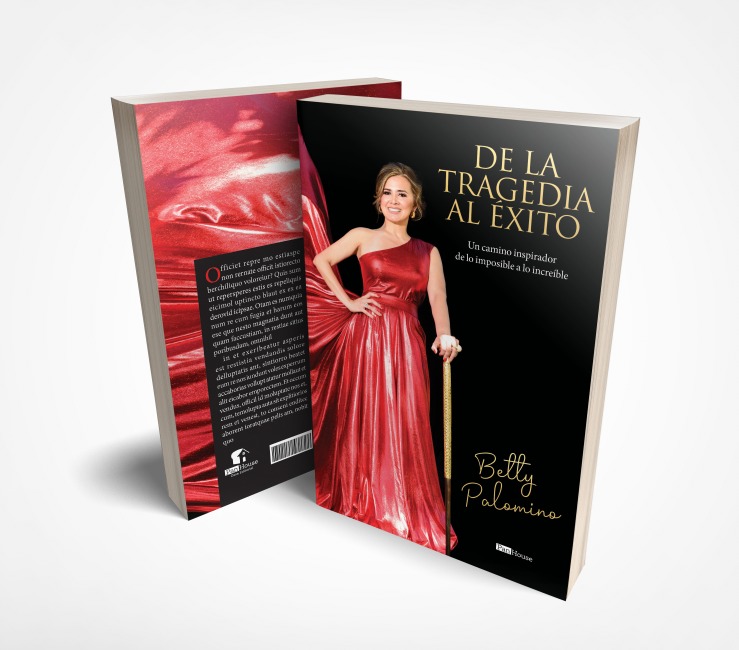 SOON AVAILABLE FOR PURCHASE

FROM TRAGEDY TO SUCCESS



An ispiring story about how to overcome life's adversities with hard work to get success.
"From tragedy to success"
Through this book, Betty Palomino shares the story of her personal improvement in an authentic way, in a special way. It is a journey through the ups and downs that is the roller coaster of a life, drawn from experiences that leave us with deep lessons.
Today, Betty feels like a winner, and she wants to be an inspiration to the world, by showing people that with a strong mentality it is possible to overcome any obstacle or anything that tries to break us. Betty firmly believes in the power of visualization, an exercise in which she sees herself continuing with more successes and never stops dreaming of appearing on People's list of the fifty most powerful people among Hispanics.
This courageous woman makes it clear to us that the path of entrepreneurship is to understand that we are capable of anything. That is why we must not stop fighting for what we want, because success is a constant discipline. Thus, in her book Betty makes mention of what the Phoenix represents for her, which is tattooed on her back exactly in the scar left by this event in her life. She did it as a symbol of her being reborn from the ashes in which she had remained and from which she emerged victorious, after a terrible depression and frustration that almost ended a life that today is of inspiration, by her actions and through this book full of purpose and hope.